On-Site Massage
On-Site Chair Massage or Corporate Massage provides a 15 - 30 minute acupressure massage on the neck, shoulders, back, head and arms, in an ergonomic chair specifically created for comfort and to be used On-Site at the client's premises.

During the massage, the recipient is seated and fully clothed. No oil is used. Therefore, no change in attire is necessary.

On-site massage does not require a private room and can be offered in a conference or work room.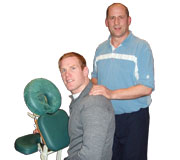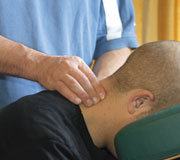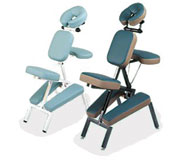 Benefits of Corporate Massage:
Increases employee performance and productivity
Reduces adverse effects associated with repetitive work tasks and prolonged sitting positions
Appeals to a broad employee base
Shows that the employer cares
Improves good feelings about the workplace
Enhances employee loyalty
Relieves tension and tired muscles
Requires no overheads to maintain and no capital investment for start up
Reduces employee absenteeism
Energizes employees and motivates them to return to work.
We have more information about our On-Site Massage in our Q & A's page click here
For more information please contact Paul at:
Mob: +353 87 7507000 | Email: paul@paulmurray.ie
Our clinic is Covered by the following health insurers: